i was in the stocking swap on craftster.org and here are some things i included in that package for amy.
i tried some new things for this swap....such as oil painting. (mikey, i suck). i tried a new ornament pattern.....here. i will just show you guys. dont laugh at my oil skill for those of you that really are artists! :)
skully ornaments
lil gnome guy ornaments (these are a fun lil knit!)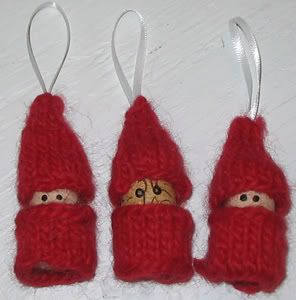 this is a collage-y art piece i made for her...she loves sacred hearts and such. i kinda like this but i would choose to use a different sealer next time. i dont like what i used.
i knit her a stocking and then felted/fulled it.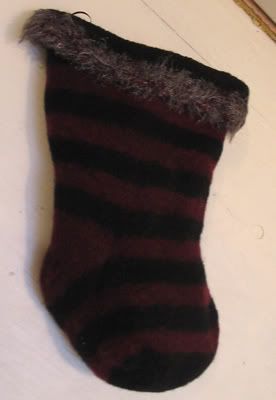 i also included this necklace in the package. it is made out of a choker base and vintage (replica) buttons and hot glue baby!
here is one of the oil paintings. she loveeees grain elevators, so i wanted to incorporate that into her package somehow. i think i need more practice....or a different medium altogether.
i also made a vintage inpsired hat for her that i am quite proud of...but i am going to wait for an action shot to post here of it.
all in all, it was an awesome swap. stressful, but fun!