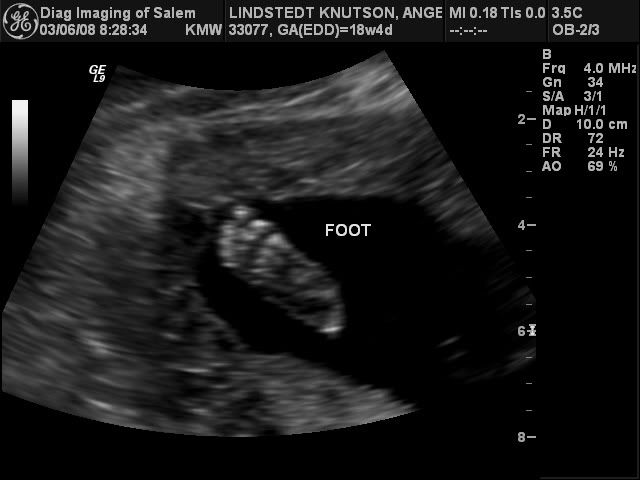 so, last thursday we got to see speck for the first time! it was pretty much the coolest thing ever! ever! we got to watch him/her for a little over an hour....what a squirmy lil bugger! its amazing that i dont feel the movement yet (although, i think i am starting to more and more). i just included three of the best pictures for now...we also got a really cool video of it to take home where you can see him/her swallowing, arching and moving around...so cool. i cant stop watching it!
i cant seem to upload the actual video for your viewing pleasure....but i sure would like to...i tried everything i know how to do...they made it in a funky format...but alas, i will show it to you in person if you ask!
i realized today that i am almost 5 months....this is going by so fast! its crazy!